Russian pianist Alexey Sychev has been awarded top prize at the 21st Jose Iturbi International Piano Competition held in Valencia, Spain from June 23rd~July 2nd, 2021, following a series of performances playing the Shigeru Kawai SK-EX full concert grand piano.
21st Jose Iturbi International Piano Competition : Final Result
1st Prize
Not awarded
2nd Prize / Audience Prize
Alexey Sychev
Russia
Shigeru Kawai SK-EX
3rd Prize
Salome Jordania
Georgia
Shigeru Kawai SK-EX
Ryutaro Suzuki
Japan
Finalist Prize
Andrei Ivanov
Belarus
Finalist Prize
Airi Katada
Japan
Shigeru Kawai SK-EX
Finalist Prize
Zifan Ye
China
Kawai has provided instruments for official selection in the Jose Iturbi International Piano Competition.  At the previous 20th event held in 2017, Fatima Dzusova won the first place prize, selecting the Shigeru Kawai SK-EX concert grand piano.
At this year's 21st competition, 6 pianists were selected for the final held in the impressive Teatre Principal de València.  Three of them performed using the SK-EX, and Alexey Sychev was awarded the 2nd place prize, Salome Jordania the 3rd place prize and Airi Katada the Finalist Prize.
■ Comments from Alexey Sychev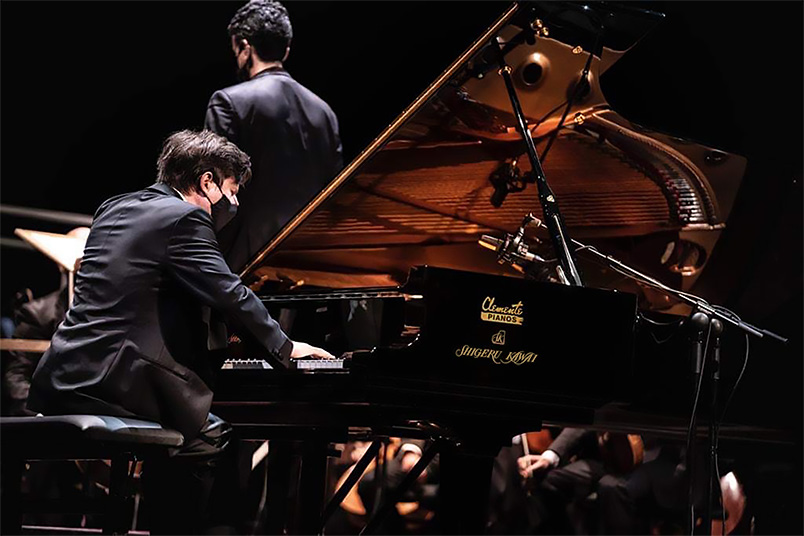 "I was extremely honored to win the Second prize and the Audience prize at the 21st Iturbi International Piano Competition València. It was a pleasure to perform solo and with the València Orchestra, and to meet so great audience!
I would like to thank Kawai Pianos for providing an excellent Shigeru Kawai SK-EX, and Kawai piano technician for taking care about it. I was very impressed with the quality of sound, it was bright and singing, but also very sophisticated.
For this competition, I had a large program which included many different styles; but it was always comfortable to play as the keyboard was very balanced and sensitive.
I look forward to performing on Shigeru Kawai SK-EX in the future, as on this piano I can fill every hall with a beautiful sound and with many colors."
■ About the Jose Iturbi International Piano Competition
The Jose Iturbi International Piano Competition was launched by the Diputació of València in 1981 to pay homage to the Valencian pianist, composer and orchestra director, José Iturbi, who died on June 28th, 1980 in Beverly Hills. As of today, the competition has become a platform to support new talent who try to break through the competitive world of the piano.
■ About the Shigeru Kawai SK-EX full concert grand piano
Unveiled in 2001 as the flagship instrument of the Shigeru Kawai line, the SK-EX concert grand piano is hand-crafted in limited numbers following a unique 'prototyping' creation process. In order to achieve the supreme range of expression required in a concert piano, each instrument utilises a variety of carefully selected materials, with premium aged spruce soundboards. Shigeru Kawai instruments adopt the advanced Millennium III keyboard action, featuring extended wooden keys and advanced ABS Carbon action parts, providing superior speed and responsiveness than conventional wooden action parts, allowing pianists to express a greater range of feeling and emotion in their performance.