SOME COMPANIES FOLLOW TRENDS. OTHERS CREATE THEM.

SOME COMPANIES FEAR CHANGE. OTHERS EMBRACE IT.

SOME COMPANIES LIVE IN THE PAST. OTHERS BECOME THE FUTURE.
The imaginative spirit of Koichi Kawai, our founder, laid an ambitious foundation for all who would follow, and is the primary reason why the name Kawai has been synonymous with innovation since 1927. Always searching for new materials and technologies that can improve the tone, touch, stability or durability of a piano, Kawai has pioneered many of the piano industry's most compelling and beneficial innovations, including aluminium action rails, slow-close fallboards, hard finish music desks and the revolutionary use of ABS composites and carbon fibre in piano actions. 
The company's passion for innovation also extends to electronics where Kawai created the industry's first digital pianos with real wooden keys, the first action designs that re-create the natural movement and motion of an acoustic piano action, the first built-in CD recorders and the first affordable digital pianos with real wooden soundboards. 
In its never-ending quest to elevate the art of instrumental craftsmanship, Kawai continues to fulfil its calling as the future of the piano.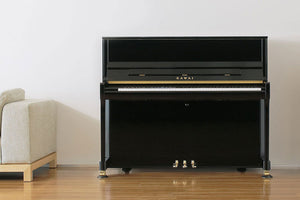 K-300
The K-300 builds upon the success of its award-winning predecessor, the K-3, that was named Acoustic Piano of The Year in four consecutive years. The K-300 proudly extends this distinguished legacy.
More info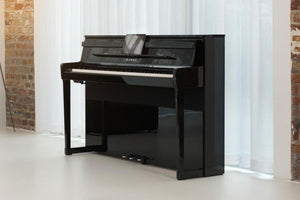 CA99
Combining Kawai's latest Grand Feel III wooden-key keyboard action, advanced SK-EX Rendering piano sound engine with multi-channel sampling and resonance modelling, premium amplification and speaker technologies powered by Onkyo, and an authentic wooden soundboard, the CA99 delivers one of the finest grand piano experiences available in a digital instrument.
More info
Contact Us
Have all your questions answered - by email
support@kawaipiano.com.my