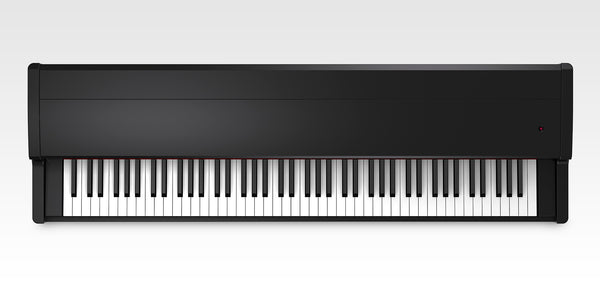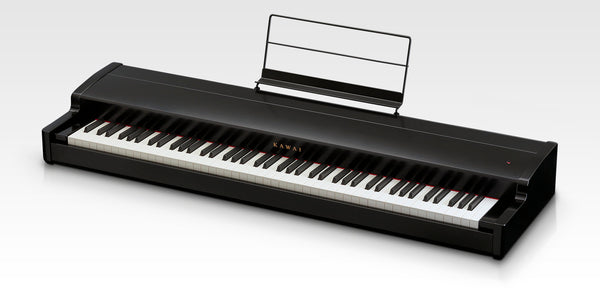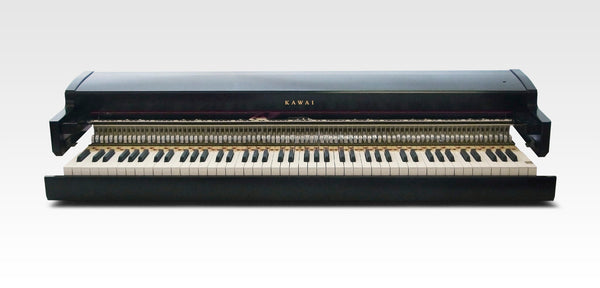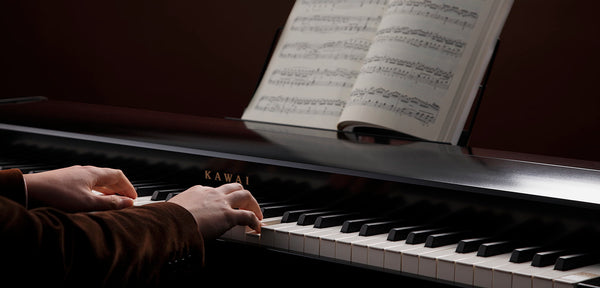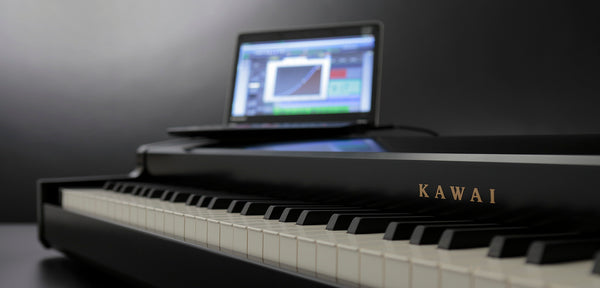 Kawai VPC1 Digital Piano (VPC-1)
Answering the prayers of virtual piano musicians everywhere, the VPC1 packages the outstanding RM3 Grand II wooden-key action into a professional MIDI controller, with developer approved touch curves, flexible USB+MIDI routing, and a dedicated editor for Mac & PC. 
WEBSITE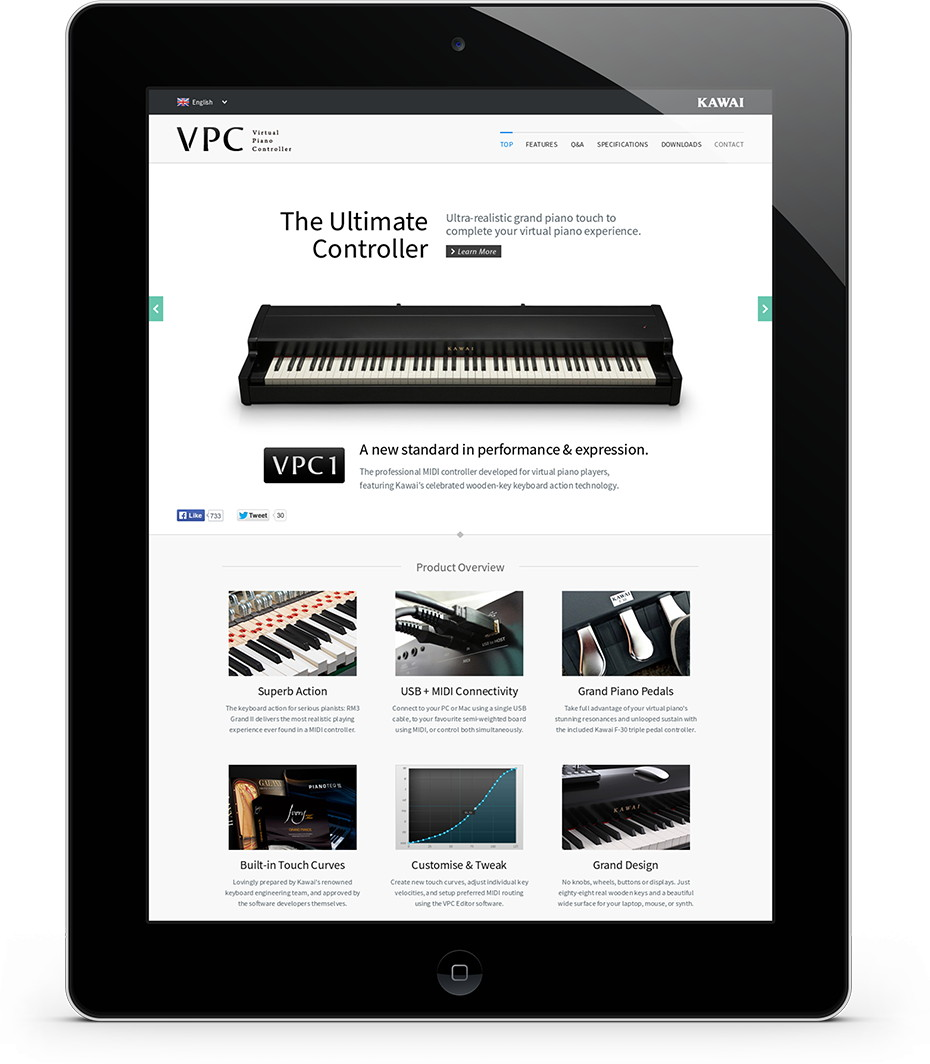 KawaiVPC.com – official website & facebook
The official KawaiVPC.com website is the best source of information about the VPC1 online, with detailed explanations about the controller's unique features, answers to common questions, driver, editor, and wallpaper downloads, and useful support links.
VPC fans are also encouraged to visit the official Kawai VPC facebook page, highlighting VPC-related news, notable performances from VPC owners, and informative articles about virtual piano software.
SPECIFICATIONS
Keyboard
・ RM3 Grand II action
 - 88 wooden keys
 - Grade-weighted hammers
 - Ivory Touch white key surfaces
 - Let-off simulation
 - Triple sensor key detection
 - Counterweights
Pedal
・ F-30 triple pedal unit
 - Damper (with half-pedal support)
 - Soft
 - Sostenuto
Piano Sound
-
Piano Resonance
-
Piano Adjustment
-
No. of Sounds
-
Reverb
-
Brilliance
-
Other Effects
-
Speakers
-
Output Power
-
Headphone Enhancements
-
Display
-
Key Cover
-
Music Rest
Detachable type (included)
Dimensions
Width
138 cm (54 1/3")
Depth
42.5 cm (16 3/4")
Height
18.5 cm (7 1/3") [music rest detached]
Weight
29.5 kg (65 lbs.)
Available Finishes
Gloss Black
Basic Functions
Pre-loaded Touch Curves
VPC Editor software
Internal Memories: 5 (adustable via VPC Editor)
Touch Curve edit (adjustable via VPC Editor)
Velocity edit (adustable via VPC Editor)
Internal Songs
Sound Demo
-
Piano Music
-
Concert Magic
-
Lesson Songs
-
Internal Recorder
Total Memory
-
No. of Songs
-
Parts
-
Metronome
Time Signatures
-
Drum Rhythms
-
Bluetooth *
-
USB Audio Recorder
Record/Playback
-
Other Functions
-
App Functions
VPC Editor (Win/Mac)
Connector Jacks
Headphone
-
MIDI
MIDI IN, MIDI OUT, MIDI THRU

Line Out
-
Line In
-
USB to Host
✔
USB to Device
-
Others
SOFT (for F-30)
DAMPER/SOSTENUTO (for F-30)
Power Consumption
1 W (whenconnected via USB bus power)
3 W (when connected via AC adapter)
Power
Power cable
AC adaptor
Bench
-
Headphones
-
Sheet Music
-
Others
Warranty Card *
Owner's Manual
Music Rest
F-30H triple pedal unit (with half-pedal support)
USB cable
* Depending on market location.Specifications are subject to change without notice.
Support