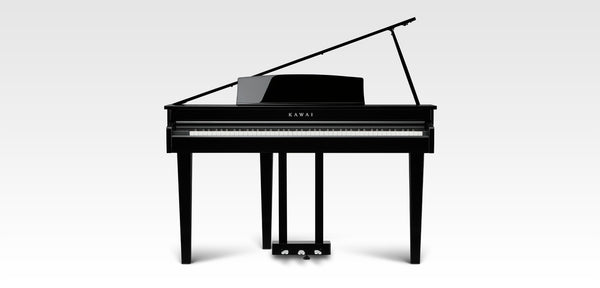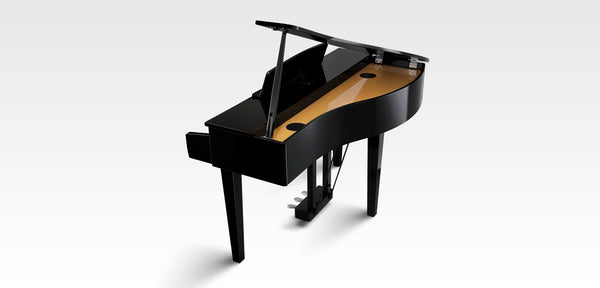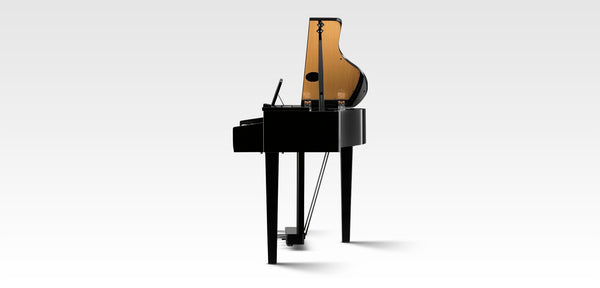 PROMOTION
Free Behringer BH470 Studio Monitoring Headphones
Piano Bench Included
Limited 1 Year Warranty, Extendable to 3 Years upon Registration
Free Shipping Peninsular Malaysia
Subject to stock availability and We reserve the right to change the model if necessary**
Kawai DG30 Digital Piano (DG-30)
A notable addition to any living space, the impressive DG30 combines Kawai's highly-regarded Responsive Hammer III keyboard action, stunning acoustic piano sounds, and convenient Bluetooth® connectivity, within a luxurious grand piano-like cabinet that is destined to inspire players of all ages and abilities. 
HIGHLIGHTS
■  Authentic Responsive Hammer III keyboard action
■  Ivory Touch key surfaces, triple sensor, let-off, counterweights 
■  Progressive Harmonic Imaging sound with 88-key sampling
■  Shigeru Kawai SK-EX & Kawai EX concert grand piano sounds
■  Audio technologies developed with Onkyo, 40W speaker system
■  Integrated Bluetooth® MIDI and Audio wireless technology
■  MP3/WAV/SMF playback, record, and overdub to USB
■  Built-in classical etudes and Alfred lesson books
■  Attractive, compact grand piano cabinet with 2-position topboard
■  High quality Ebony Polish finish with silver-chrome fittings
Grand impression, compact footprint.
A modern digital piano that leaves a grand impression – this is the bold concept behind the new DG30.   This striking instrument combines Kawai's authentic digital piano keyboard and sound technologies and marries them with a contemporary grand piano-like cabinet, finished in luxurious ebony polish.  Like a piece of fine furniture, the DG30 will surely complement the interior of almost any room, while its compact size and shape allows this impressive instrument to occupy less space than even the smallest baby grands.
TOUCH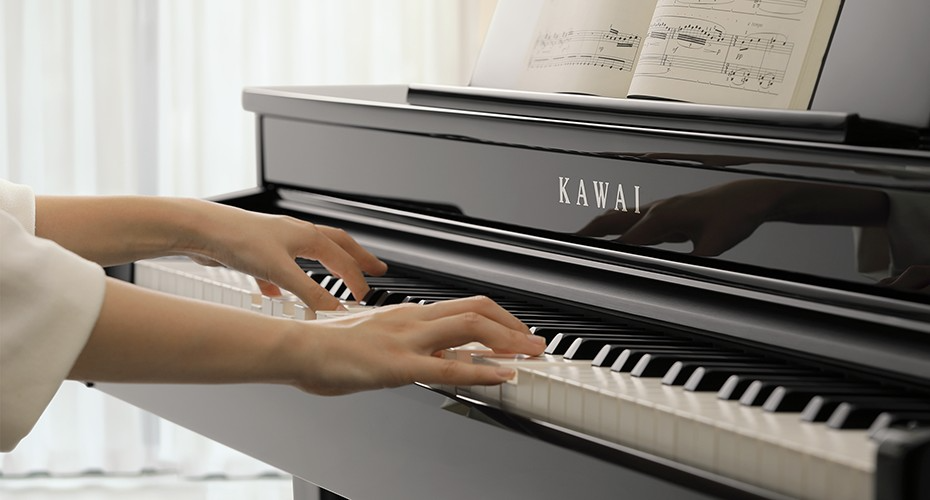 The Touch of a Grand Piano: Responsive Hammer III keyboard action
The DG30's Responsive Hammer III keyboard action recreates the supreme touch of an acoustic grand piano, with its realistic movement and rigid, springless design providing a smooth and natural piano playing experience.  The instrument's triple-sensor key detection system enhances responsiveness and accuracy, while structural reinforcements throughout the action assembly help to minimise noise and key wobble during staccato and fortissimo passages.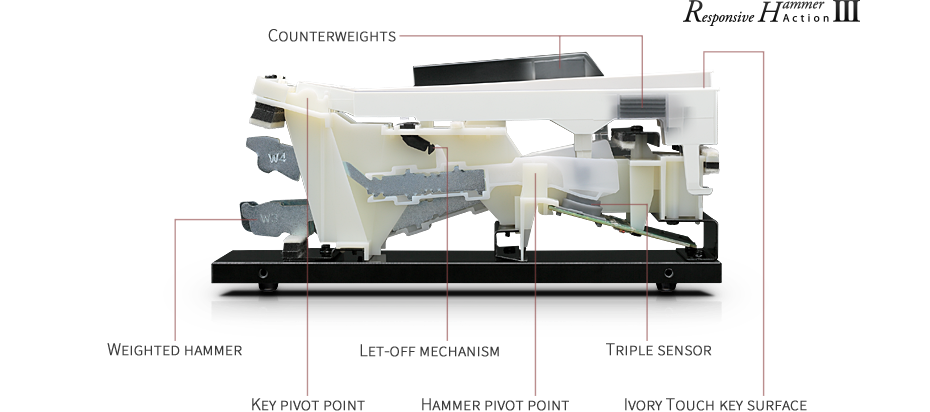 The weight of the keyboard is appropriately graded to mirror the heavier bass hammers and lighter treble hammers of an acoustic piano, while let-off simulation recreates the subtle 'notch' sensation felt when softly playing the keys of a grand piano.  These important characteristics allow discerning pianists to practise their expanding repertoire with confidence, and ensure that there are no unpleasant surprises when called upon to perform using the finest acoustic grand pianos.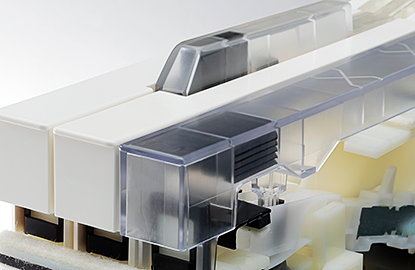 Authentic 88-key Counterweights
In addition to grade-weighted hammers, the Responsive Hammer III keyboard action also features counterweights embedded within each black and white key.
As with an acoustic piano, these finely balanced weights help to lighten the touch of the keyboard during pianissimo passages, while adding a feel of greater substance when playing with force.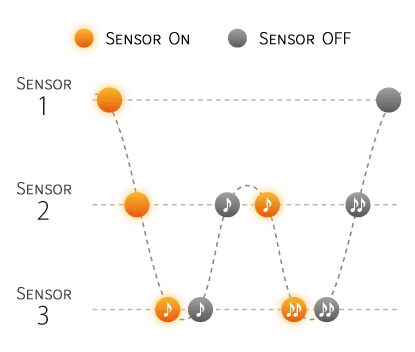 Triple sensor key detection
The Responsive Hammer III keyboard action utilises an accurate triple-sensor key detection system for enhanced playing realism.
The added third sensor improves responsiveness when playing the same key repeatedly, and unlike conventional two sensor keyboard actions found in many digital pianos, allows the sound of a single note to be gradually 'layered' without the previous tone being lost.
In addition, Kawai's action technology also monitors the speed at which each key is lifted, influencing the release character of piano sounds, and providing a greater range of expression between staccato and legato playing.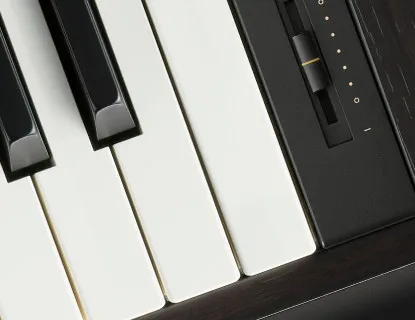 Ivory Touch key surfaces
The impressive DG30 features Kawai's highly regarded Ivory Touch key surfaces as standard.  This finely textured material gently absorbs fingertip perspiration and oils to assist playing control, and possesses a natural, matte finish that is smooth but not slippery.
Furthermore, this moisture is absorbed without dirt or grease permeating the surface, allowing the keytops to be wiped clean easily using just a damp cloth.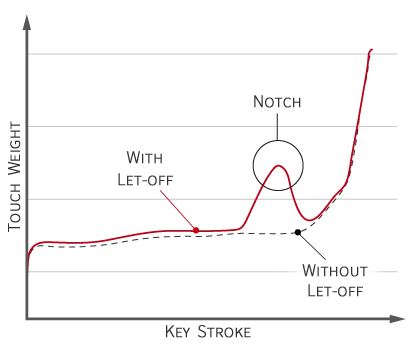 Let-off Simulation
As the most authentic digital piano keyboard action in its class, Responsive Hammer III even reproduces the 'let-off' characteristic of acoustic piano actions. 
This subtle 'notch' sensation can be felt when playing the keys of a grand piano very gently, and may be used by experienced pianists to aid control when playing pianissimo passages.
SOUND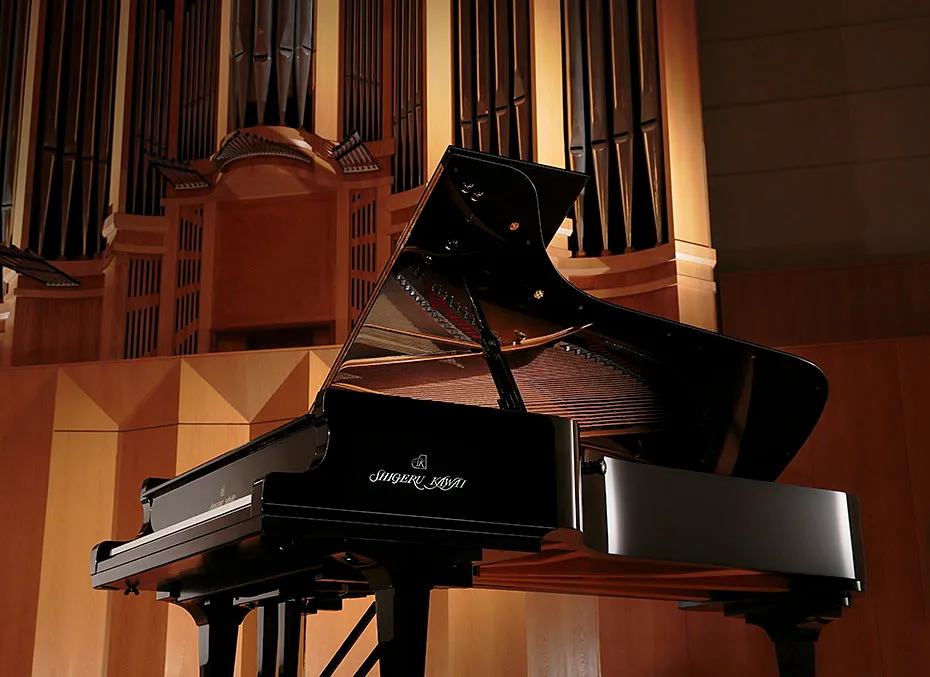 The Sound of a Grand Piano: Three world-class instruments
Earning a reputation as the 'premier pianos of Japan', Shigeru Kawai instruments grace the stages of concert halls and musical institutions throughout the world, and are prized for their outstanding tonal clarity and exceptional dynamic range.
The new DG30 captures the magnificent tone of two premier Shigeru Kawai instruments: the flagship SK-EX Concert and mid-sized SK-5 Studio grand pianos, allowing musicians to enjoy the contrasting properties of each.
In addition, the DG30 also features the distinctive sound of Kawai's highly acclaimed EX concert grand piano, which has frequently been selected by professional pianists in such prestigious events as the Chopin, Tchaikovsky, and Rubinstein international piano competitions, among others.
All three instruments are faithfully reproduced with full 88-key sampling using proprietary Harmonic Imaging™ sound technology, to establish a new standard in digital piano tonal quality.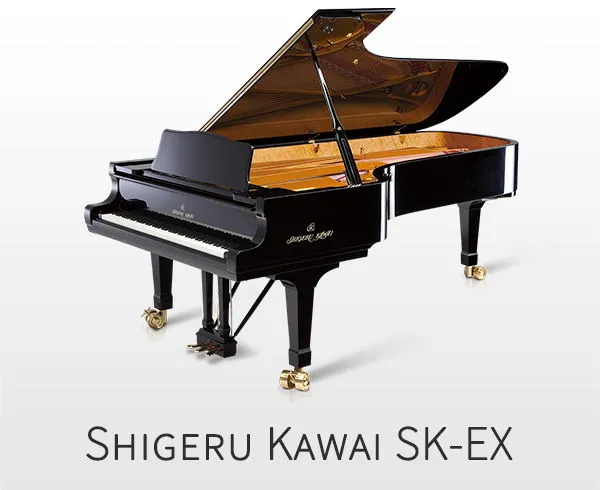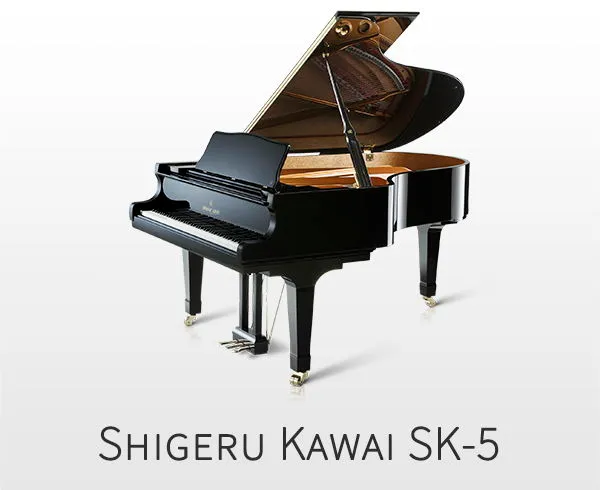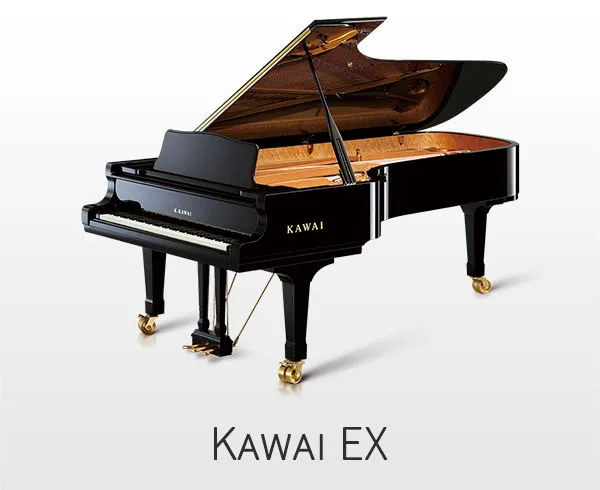 DG30 Audio Demos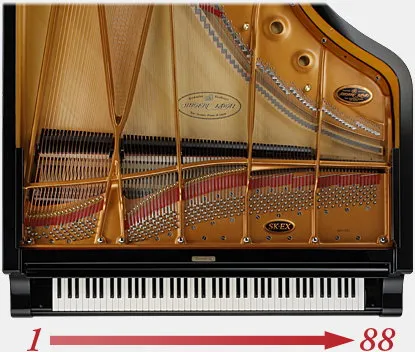 Full 88-key stereo piano sampling
The rich, expressive sound of the SK-EX and EX concert grand pianos is at the heart of the DG30, with all eighty-eight keys of these world-class instruments painstakingly recorded, meticulously analysed, and accurately reproduced as high-fidelity digital waveforms.
Recording each key individually in this way – as opposed to stretching the same tone over several different notes – preserves the grand pianos' unique harmonic character, and guarantees that the sound heard when playing any one of the DG30's weighted keys is a faithful representation of the original acoustic source.
Harmonic Imaging technology
When playing a fine piano, the amount of pressure applied to the keyboard affects not only the volume of the sound produced, but also the unique tonal character of each note.  Therefore, in order to construct a realistic acoustic portrait of each grand piano, not only is each key recorded individually, but also at a wide variety of different volumes, ranging from gentle pianissimo to thunderous fortissimo.
The DG30 offers a highly detailed acoustic portrait, employing Kawai's proprietary Progressive Harmonic Imaging sampling technology to ensure smooth tonal transitions across the keyboard and throughout the entire dynamic range.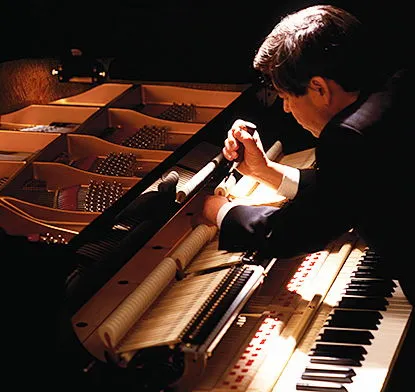 Personalised piano adjustments
The knowledge and skill of an experienced piano technician is essential to bring out the best of a fine acoustic piano. In addition to tuning each note, the technician also performs numerous regulation and voicing adjustments that allow the instrument to truly sing.
The DG30's powerful Virtual Technician function simulates these refinements digitally, allowing discerning musicians to shape aspects of the selected piano's character to suit their personal preferences.
Perform touch weight and voicing adjustments, regulate hammer and key release noises, and fine-tune string, damper, and cabinet resonances.  It is even possible to adjust the precise tuning, volume, and character of individual notes – all in real-time.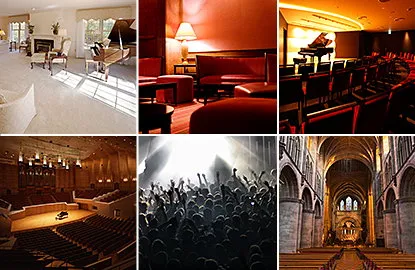 Powerful Effects & Reverb
The DG30's powerful digital effects engine enhances the instrument's superior core sounds, applying additional layers of detail and realism that bring performances to life.
Studio-quality reverb allows pianists to position themselves within one of six acoustic environments, ranging from a small practise room to an inspirational grand cathedral.
DELIVERY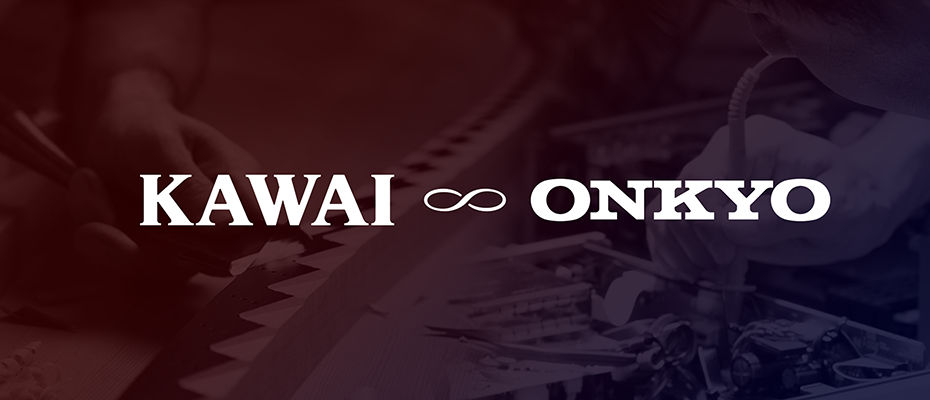 Premium audio technologies, Powered by Onkyo
Developed in collaboration with Onkyo, one of Japan's leading premium audio equipment manufacturers, the DG30 features advanced motherboard, amplifier, and audio delivery systems.  These premium components combine to deliver superb audio quality, producing an extremely rich, clear sound with minimal distortion.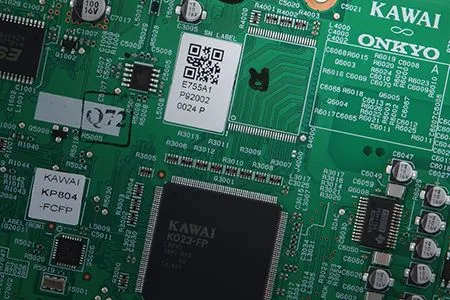 Onkyo designed sound hardware
The DG30 motherboard and sound hardware is designed for precise signal conversion and optimum sound quality.  Onkyo's unrivalled knowledge and experience in producing premium audio components ensures clear, high-fidelity sound with minimal distortion.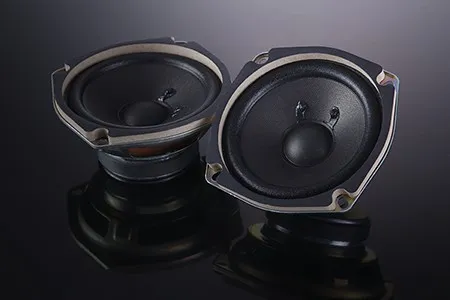 Premium speaker drivers
The DG30's premium speaker drivers have been selected for their flat frequency response and ultra-low distortion characteristics, ensuring the most accurate reproduction of the original Shigeru Kawai SK-EX concert grand piano.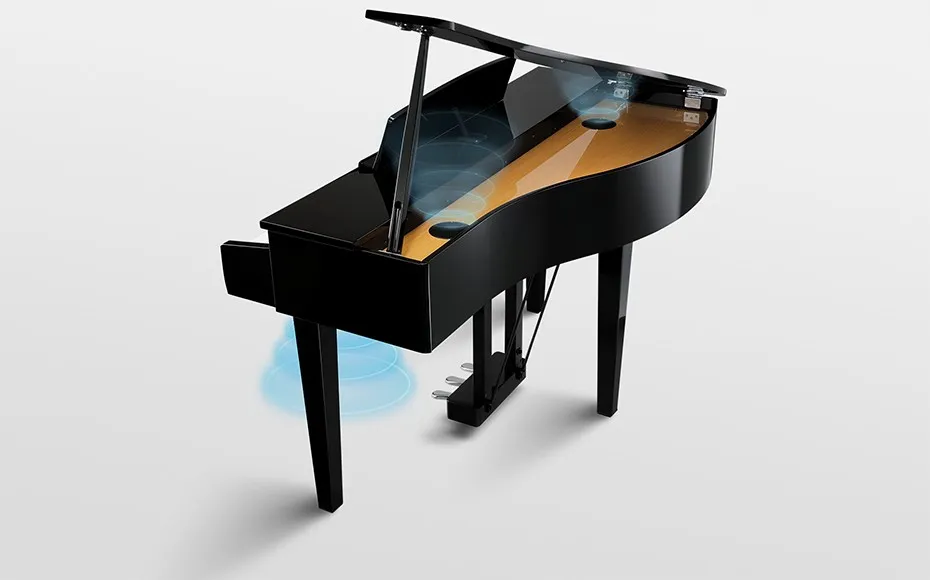 High-performance 4-speaker output system
The DG30's 4-speaker output system is designed to reproduce the harmonic spectrum of an acoustic piano. Lower-range frequencies are delivered through the underside of the instrument, while mid and high frequencies are projected outward via the soundboard-mounted speakers, then reflect against the polished topboard.  The result is an expansive tone that closely mirrors the sound projection of a grand piano.
FEATURES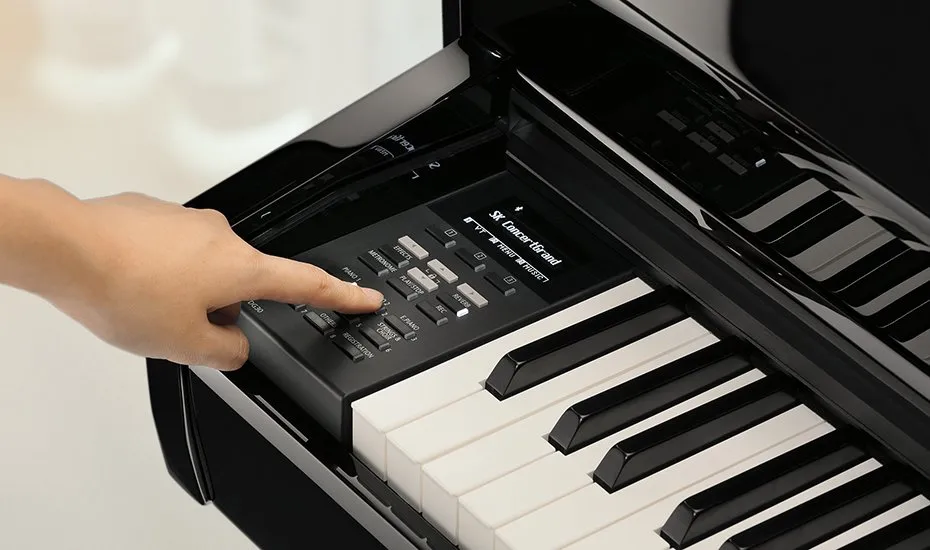 The Variety of a Digital Piano: Convenience & Flexibility
Complementing the instrument's class-leading Responsive Hammer III keyboard action and Progressive Harmonic Imaging piano sounds, the DG30 also offers a strong selection of digital piano features that further enhance one's musical enjoyment.
Wireless Bluetooth® connectivity, USB audio record/playback, Dual, Split, and Four Hands keyboard modes, and a rich assortment of instrumental voices add greater variety to players' performances, while the convenient metronome function and integrated lessons ensure that regular practise is both productive and engaging for aspiring pianists.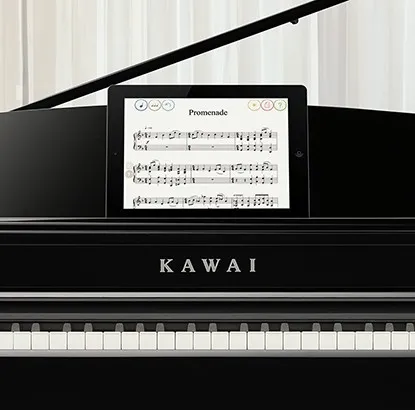 Integrated Bluetooth® connectivity
In addition to standard USB and MIDI jacks for connecting to computers or other instruments, the DG30 also features integrated Bluetooth® MIDI and Audio technologies that allow the instrument to communicate with supported smart devices wirelessly.
Once paired with a phone, tablet, or laptop, DG30 owners can enjoy a wide variety of exciting music-related apps that enhance their learning and playing experience, or stream audio from songs and videos directly through the instrument's powerful speaker system without the need to connect additional cables.
* Availability of Bluetooth® function may vary depending on market area.
* For more information please refer to the Bluetooth MIDI Information support page.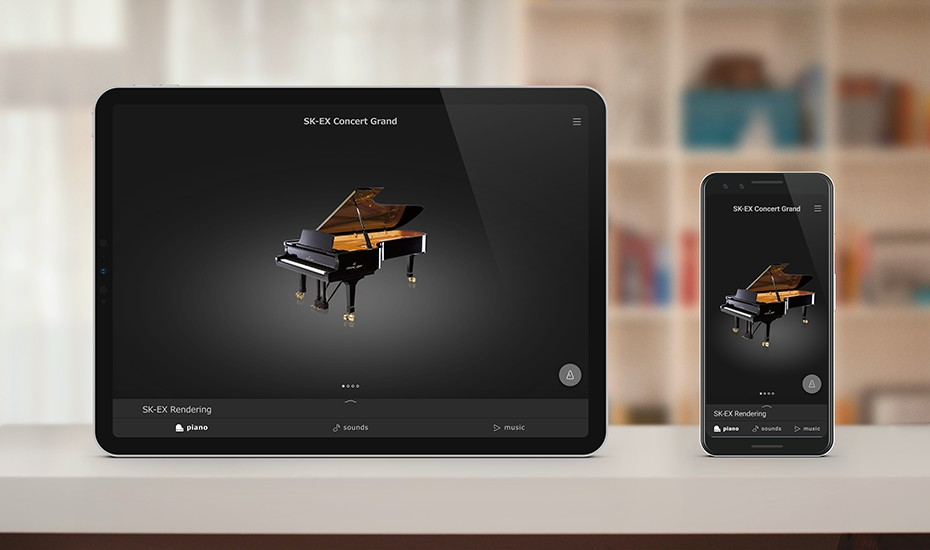 PianoRemote app
The DG30 is compatible with Kawai's PianoRemote control app for iOS and supported Android devices. This app connects to the piano wirelessly via the instrument's integrated Bluetooth feature, providing an effortless way to change sounds, adjust settings, or playback a wide selection of piano music from an attractive user interface.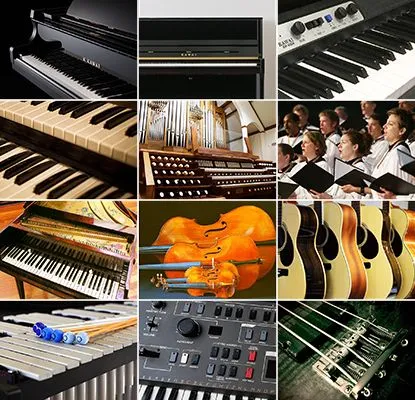 Rich sound selection
Supplementing the beautiful acoustic piano voices, the DG30 also features an excellent selection of additional sounds, ranging from electric pianos and drawbar or church organs, to strings, human choirs, and synth pads, including a full palette of GM2 compatible instrument and drumkits.
The Dual playing mode also allows two different sounds, such as grand piano and strings, to be layered together, while the Split and Four Hands modes divide the keyboard into two independent sections.
The latter feature is particularly useful in learning environments, allowing teacher and student (or student and student) to play together at the same time using a single instrument.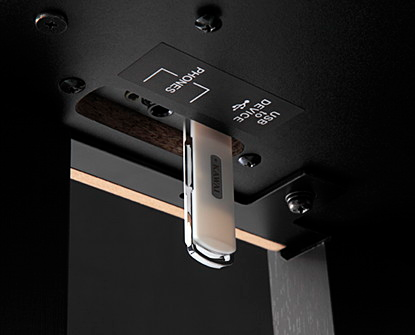 Flexible USB connectivity
 The DG30 is equipped with modern USB connectors that not only allow the instrument to be connected to a computer for MIDI use, but also to load and save data to USB memory devices directly.
This latter USB to Device functionality allows favourite instrument registrations, and memorable recorder songs stored within internal memory to be safely preserved on USB flash drives, or for 16-track standard MIDI files (SMF) to be recorded, played back, and enjoyed using the instrument's superb Progressive Harmonic Imaging sounds.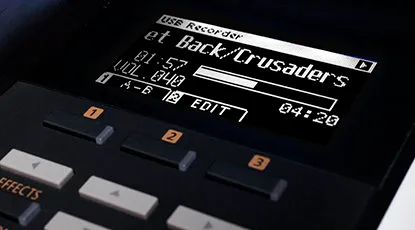 Convenient MP3 record & playback
USB memory devices can also be used to play back MP3 or WAV audio files, allowing musicians to learn the chords or melody for a new piece, or to simply play along with their favourite songs.
It is even possible to record and overdub entire performances directly as MP3 or WAV audio files for emailing to family and friends, or casual listening away from the piano.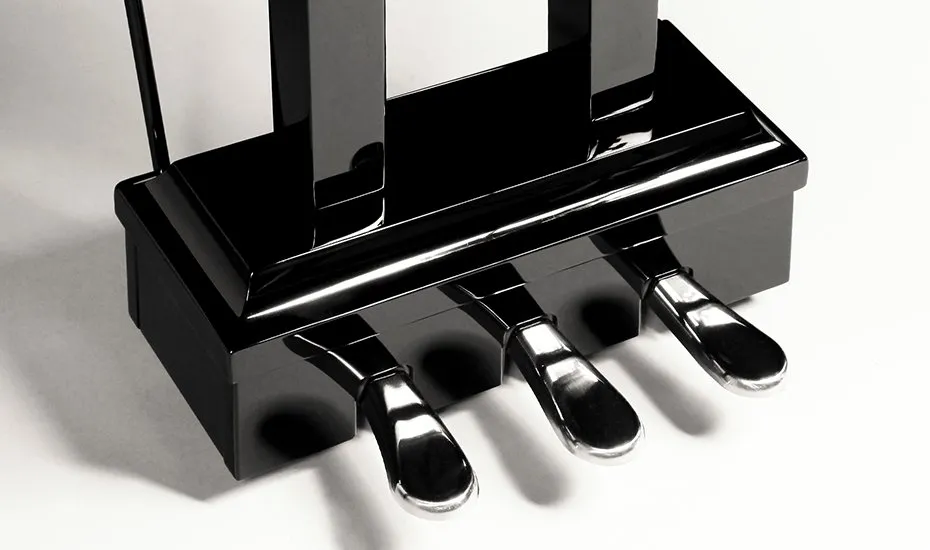 Grand Feel Pedal System
Reinforcing Kawai's reputation as a leader in digital piano realism is the Grand Feel Pedal System.  This unique feature accurately replicates the position and individual weighting of the damper, soft, and sostenuto pedals of a Shigeru Kawai SK-EX concert grand piano to further enhance the DG30's acoustic piano-like authenticity.
* Note: Temporary image shown – final pedal lyre design will differ.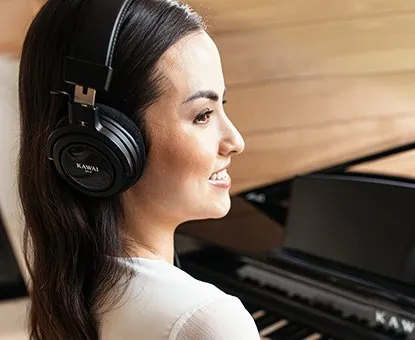 Superior headphone experience
The DG30's Spatial Headphone Sound (SHS) technology enhances the depth and realism of the instrument's sound when listening through headphones or earphones. The player can select one of three different acoustic presets that adjust the spatial positioning of the sound, while also helping to reduce auditory fatigue when using earphones or headphones for extended periods of time.
In addition, the DG30 also allows players to select a variety of headphone types (Open, Semi-open, Closed, In-Ear, Canal, etc.) for an optimised listening experience.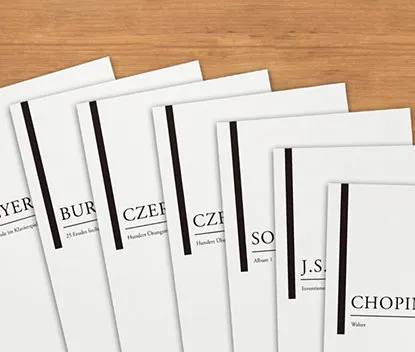 Built-in lesson function
The DG30's convenient lesson function allows aspiring pianists to learn piano with classical Czerny, Chopin, Burgmüller, Beyer, Bach, and Beethoven etudes, or a collection of songs from the popular Alfred's Basic, Adult, and Premier course books.
With a strong emphasis on acoustic piano realism, the DG30 also features traditional finger exercises, scales, and warm-up drills, and includes companion books for all classical scores to further aid one's piano development.
* Included score books dependent on market location.
* Alfred lesson books sold separately.
DESIGN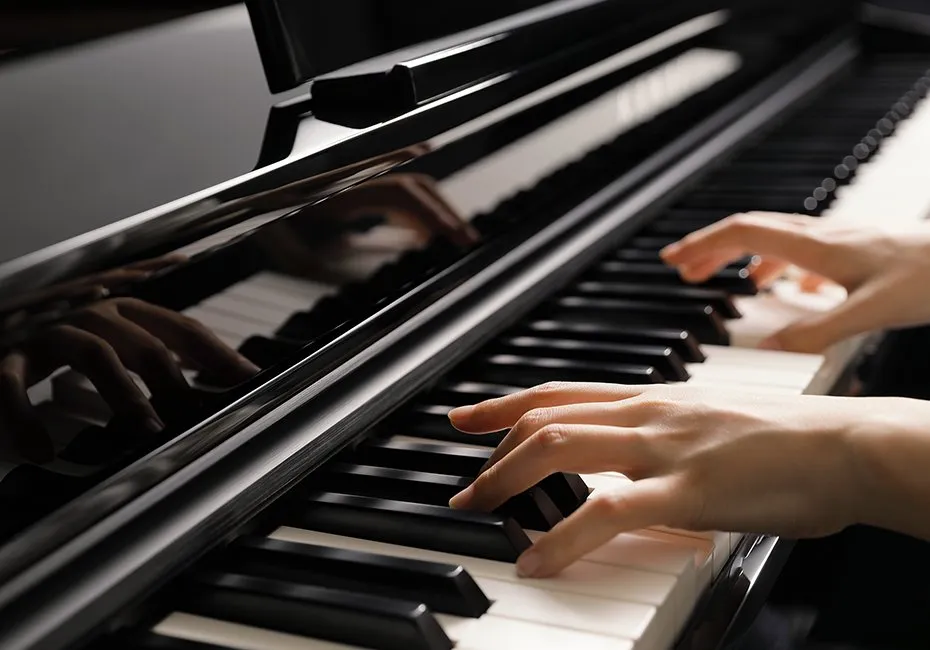 Grand performance within a modern, premium cabinet
The DG30's attractive, grand piano-like cabinet is finished from top to toe in luxurious Ebony Polish, with silver-chrome fittings completing a modern, elegant look.  Its flat fascia and tall upper board give the instrument a traditional yet minimalist quality, that elevates the artistry of the pianist as their hands reflect in the mirror-like surface.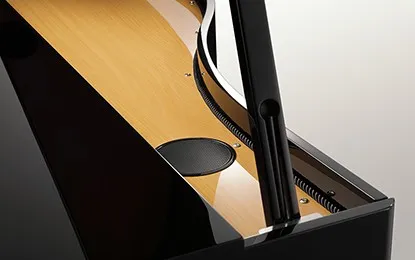 Opening the instrument's sturdy topboard reveals a beautifully polished wooden soundboard, complete with a decorative braid trim lining the piano's polished inner rim.
Despite its grand appearance, the DG30 is a surprisingly compact instrument, occupying a depth of just 87 cm (34 1/4 inches).  This relatively small footprint allows the piano to be enjoyed in smaller spaces that may struggle to accommodate an acoustic grand piano, while still presenting a sophisticated, professional character.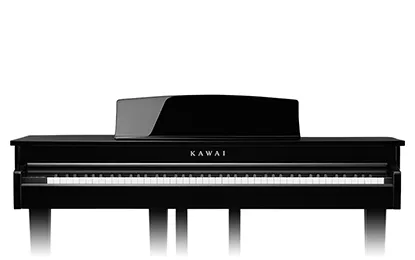 Two-position topboard
The DG30 features two lid props, allowing the topboard angle to be adjusted depending on one's preferred visual aesthetic, or tonal character.
Using the longer prop sets the topboard to the regular, fully-open position, allowing the instrument's sound to project fully for a bright and clear tonal character.  However, the shorter prop sets the topboard in a partially closed position, resulting in a darker, more mellow quality.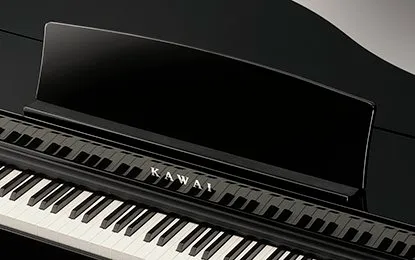 Broad, adjustable music rest
The DG30's broad music rest is engineered to accommodate the most ambitious musical works, with a high-quality surface and attractive round design.
As with a grand piano, the viewing angle of the instrument's music rest can be adjusted to suit the performer's playing position, or laid flat for convenience when notating scores or sketching musical ideas.
SPECIFICATIONS
Keyboard
・ Responsive Hammer III action
 - 88 keys
 - Grade-weighted hammers
 - Ivory Touch white key surfaces
 - Let-off simulation
 - Triple sensor key detection
 - Counterweights
Pedal
・ Grand Feel Pedal System
 - Damper (with half-pedal support)
 - Soft
 - Sostenuto
Piano Sound
・ Progressive Harmonic Imaging (PHI)
 - 88-key stereo sampling
 - SK-EX, SK-5, EX recording
 - 256 note maximum polyphony
Piano Resonance
・ Acoustic Rendering
 - Damper Resonance
 - String Resonance
 - Undamped String Resonance
 - Cabinet Resonance
Piano Adjustment
・Virtual Technician (19 parameters)
 - Touch Curve (incl. User Touch Curve)
 - Voicing (incl. 88-key User Voicing)
 - Damper Resonance
 - Damper Noise
 - String Resonance
 - Undamped String Resonance
 - Cabinet Resonance
 - Key-off Effect
 - Fall-back Noise
 - Hammer Delay
 - Topboard Simulation
 - Decay Time
 - Minimum Touch
 - Stretch Tuning (incl. 88-key User Tuning)
 - Temperament (incl. User Temperament)
 - Temperament Key
 - Key Volume (incl. 88-key User Key Volume)
 - Half-Pedal Adjust
 - Soft Pedal Depth

・Virtual Technician Smart Mode (10 presets)
No. of Sounds
355 voices (incl. 9 drum kits), GM2 compatible
Reverb
6 types
Brilliance
✔
Other Effects
24 types
Speakers
13 cm x 2 (woofer)
10 x 2 (top speaker)
Output Power
40 W (20 W x 2)
Headphone Enhancements
Spatial Headphone Sound
Headphone Type
Display
128 x 64 pixel OLED
Key Cover
Sliding type
Music Rest
Collapsible type (3 angle adjustability)
Dimensions
Width
147.5 cm (58")
Depth
87 cm (34 1/4")
Height
89 cm (35") [music rest flat]
104 cm (41") [music rest raised]
136.5 cm (53 3/4") [topboard full open]
Weight
80 kg (176 lbs.)
Available Finishes
Ebony Polish (DG30EP)
Basic Functions
Dual
Split
Four Hands
Transpose
Tuning
Registration
Startup Setting
Internal Songs
Sound Demo
32 songs
Piano Music
29/42 songs *
Concert Magic
176 songs
Lesson Songs
Burgmüller 25 (25 Etudes Faciles, Opus 100)
Czerny 30 (Etudes de Mécanisme, Opus 849)
Czerny 100 (Hundert Übungsstücke, Opus 139)
Beyer 106 (Vorschule im Klavierspiel, Opus 101)
J.S. Bach: Inventionen
Sonatinen Album 1
Chopin Walzer (Chopin waltzes series 1-19)
Alfred's Premier Piano Course Lesson 1A
Alfred's Premier Piano Course Lesson 1B
Alfred's Basic Piano Library Lesson Book Level 1A
Alfred's Basic Piano Library Lesson Book Level 1B
Alfred's Basic Adult Piano Course Lesson Book Level 1
Internal Recorder
Total Memory
approximately 90,000 notes
No. of Songs
10 songs
Parts
2 part
Metronome
Time Signatures
1/4, 2/4, 3/4, 4/4, 5/4, 3/8, 6/8, 7/8, 9/8, 12/8
Drum Rhythms
100 patterns
Bluetooth *
Bluetooth (Ver. 4.1; GATT compatible)
Bluetooth Low Energy MIDI Specification compliant
Bluetooth Audio with aptX support
USB Audio Recorder
Record/Playback
MP3
WAV
SMF (16 track recording)
Other Functions
Overdubbing
Re-record SMF
App Functions
Virtual Technician app (iPad), Sound Museum app (iPhone/iPad)
Connector Jacks
Headphone
1 x 1/4", 1 x 1/8" Stereo jacks
MIDI
MIDI IN, MIDI OUT, Bluetooth MIDI *
Line Out
1/4" L/MONO, R [unbalanced]
Line In
1/4" L/MONO, R [unbalanced]
USB to Host
✔
USB to Device
✔
Others
-
Power Consumption
20 W
Power
Power cable
AC adaptor (PS-154)
Bench
Fixed-height or height-adjustable bench *
Headphones
Headphone hook
Sheet Music
Classical Piano Collection *
Classical Lesson Scores *
Finger Exercises
Others
Warranty Card *
Owner's Manual
Internal Song Lists
* Depending on market location.Specifications are subject to change without notice.