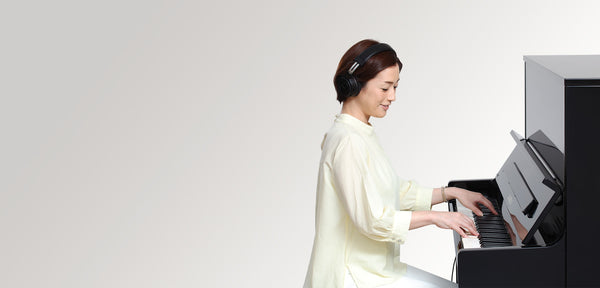 Kawai AnyTime ATX3L
An upright piano with simple silencing functions.
Enjoy playing the piano at your favorite time with Anytime. 
SOUND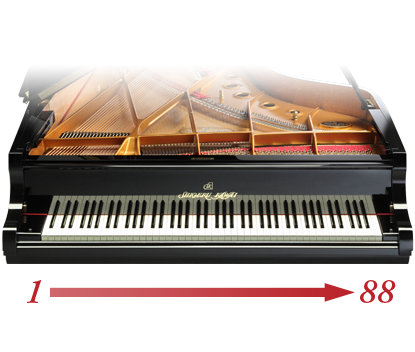 88-key stereo sampling PHI sound / 192 note maximum polyphony
ATX3L instruments incorporate the sound of the world-class SK-EX and EX concert grand pianos.  All 88-keys of these supreme instruments have been meticulously captured at multiple levels from pianissimo to fortissimo, and processed using Kawai's unique Progressive Harmonic Imaging sound technology.  The result is a sound that reproduces the broad dynamic range of the original acoustic instruments with clarity and detail.
In addition, ATX3L instruments also feature 192 notes of polyphony, allowing complicated passages that require continuous use of the damper pedal to be enjoyed without notes muting unexpectedly.
TOUCH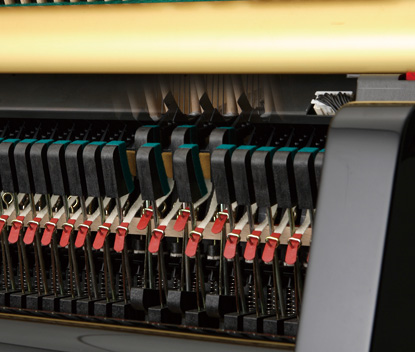 Natural, acoustic piano touch – even when muted
ATX3L instruments incorporate Kawai's advanced IHSS (Integrated Hammer Sensing System) technology, utilizing contact-less optical sensors to accurately capture the subtle movements of the action hammers.

 

This allows the full range of expression from delicate pianissimo to thunderous fortissimo to be performed with fluency, and for the natural touch of the piano to be maintained, even when the acoustic sound is muted.
FUNCTION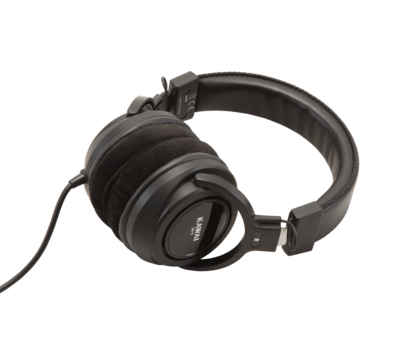 High quality headphones included
ATX3L instruments include a pair of high quality headphones, allowing pianists to enjoy the feeling of playing the piano even when the acoustic sound is muted.

 

These headphones have also been engineered for comfort, to prevent ear fatigue when practicing for extended periods of time.
SPECIFICATIONS
Sensing system
Integrated Hammer Sensing System (IHSS)
Silencing system
Hammer shank stopper (middle pedal)
Pedal
Damper (half-pedal support)
Soft
Sosutenuto (switchable from Soft for Upright Piano)
Digital Piano sound
Progressive Harmonic Imaging (PHI)
- 88-key stereo sampling
- SK-EX, EX recording
- 192 note maximum polyphony
Piano Adjustment
Virtual Technician Smart Mode (10 presets)
No. of Sounds
19 sounds
Reverb
6 types
Brilliance
✔
Other Effects
-
Speakers
-
Output Power
-
Display
-
Basic Functions
Transpose
Tuning
MIDI setting
Demo
Sound Demo


Piano Music
-
Lesson Songs
-
Internal Recorder
Total Memory
-
No. of Songs
-
Parts
-
Metronome
Time Signatures
1/4, 2/4, 3/4, 4/4 (Tempo: 10-300BPM)
Drum Rhythms
-
USB Audio Recorder
Record/Playback
-
Other Functions
-
Connector Jacks
Headphone
1 x 1/4", 1 x 1/8" Stereo jacks
MIDI
MIDI IN, MIDI OUT
Line Out
-
Line In
-
USB to Host
✔
USB to Device
-
Others
-
Power Consumption
7W
Included Accessories
Power
Power cable
Bench
✔ *
Headphones
SH-09
Sheet Music
Classical Piano Collection *
Classical Lesson Scores *
Finger Exercises
Others
Warranty Card *
Owner's Manual
Internal Song Lists
* Depending on market location.Specifications are subject to change without notice.