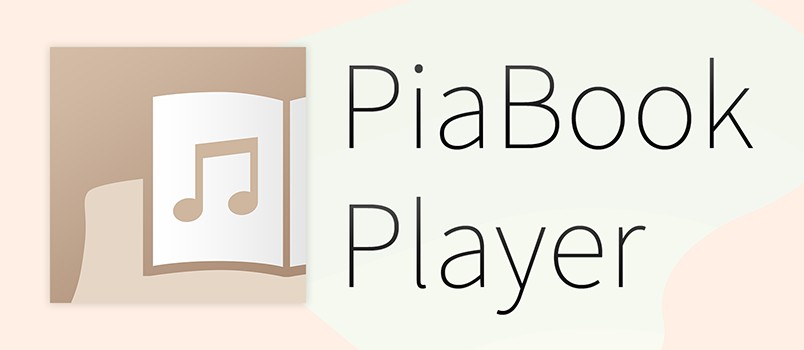 Kawai Japan is pleased to announce the release of PiaBookPlayer, a musical score display app for Kawai digital pianos, available for compatible iOS and Android devices*.
The PiaBookPlayer app allows Kawai digital piano owners to view the notated scores of the many lesson songs and practise pieces built into their digital piano, and listen to these pieces playing back through the instrument's Shigeru Kawai grand piano sounds.
PiaBookPlayer takes advantage of the wireless Bluetooth MIDI feature built into many Kawai digital pianos, allowing players to enjoy listening to classical pieces and viewing their musical scores from the comfort of an armchair.  The app also allows pages of the notated score to be advanced using the instrument's soft or sostenuto pedals, for hands-free page turning.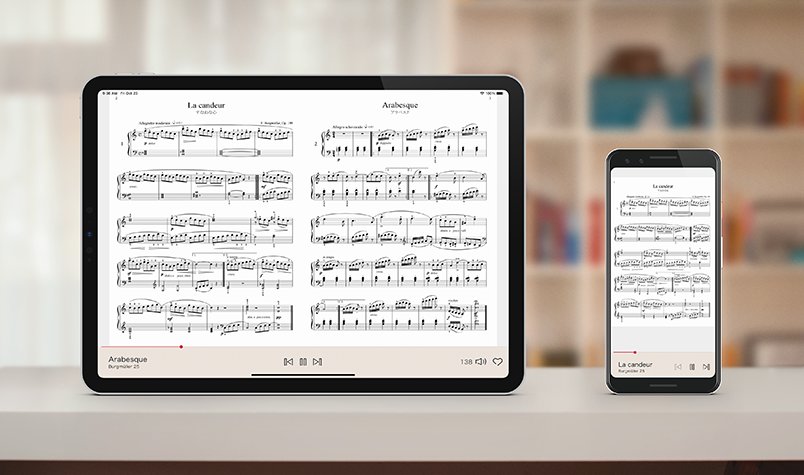 ■ Included lesson songs/practise pieces
Beyer 106 (Vorschule im Klavierspiel, Opus 101)
Burgmüller 25 (25 Etudes Faciles, Opus 100)
Czerny 100 (Hundert Übungsstücke, Opus 139)
Czerny 30 (Etudes de Mécanisme, Opus 849)
Sonatinen Album 1
J.S. Bach: Inventionen
Chopin Walzer (Chopin waltzes series)
Chopin Etudes (Opus 10)

For more information about the PiaBookPlayer app, please visit the page below:
https://www.kawai-global.com/piabookplayer/

---
* Supported instruments: Kawai CN39/CN29/CN37/CN27/CN17/CN35/CN25/KDP110/KDP70, CS11/CS8, ES920/ES520/ES110/ES8, CA99/CA79/CA59/CA49/CA58/CA48/CA28/CA97/CA67/CA17/ATX2, CA98/CA78/NV10/NV5/AURES/ATX3 (Sound mode).
* iOS11 or Android7.0 or higher device with support for standard MIDI functions required. Please contact the device manufacturer to confirm MIDI support status.
* Models without Bluetooth MIDI functionality must connect to the smartphone/tablet using the 'Lightning to USB Camera Adapter', 'Lightning to USB 3 Camera Adapter', 'Apple iPad Camera Connection Kit', or 'Quicco Sound mi.1 Bluetooth MIDI interface products (sold separately).